The beautiful city of Venice is famous for a lot of things: the attractions like squares and churches, and events that attract a lot of tourists. One of them is Carnival of Venice 2023: it is an event that makes people fun, both adults and children, thanks to its cheerful and festive atmosphere. From February 4th to February 21st 2023 the fun in Venice is guaranteed.
Why you should spend Carnival in Venice?
Let's see why Carnival is so important in Venice, in other words what are the features of the event that attracts  thousands of people every year.
The atmosphere of the city changes during Carnival, squares are full of masks, in calli and squares there are plenty of confetti and venetians canals are illuminated by the lights of this event. Carnival's atmoshere starts from January, waiting for one of the most important events of the world.
Read this post to find out the unique opportunity of a Carnival in Venice: if you want to spend some days in Venice during this event, you will live a once-in-a-lifetime experience that you will remember forever.
History of Carnival of Venice
This event has an ancient origin. Have you ever asked yourself what is the meaning of the word "Carnevale"? Let's see some information to be ready for this event and live it as best as you can.
Here there are 3 curiosities about it:
Carnival is a term that according to the experts can derive either from "carrum novalis" or "naval cart", an allegorical chariot shaped like a boat with which the ancient Romans inaugurated their commemorations, both from "carnem-levare" that is, "remove the meat" referring to the period that precedes Lent.
This festival was made "public festival" only at the end of 1200 and is still celebrated only in Catholic countries.
Carnival has a basic theme, that is the inspiration for parties and events.
Now that you know something more about it you can immerse yourself in the atmosphere that this event creates, but first of all let's see how to plan this holiday.

Let's start to plan your Carnival holiday
First of all, you need to know how to arrive in Venice. Organizing early will allow you to book transports and hotels and benefit from cheaper prices and wider availabilities.
Venice has a lot of alternatives, for both places to stay and "how to get to".
Flight and train
There are two main alternatives to get to Venice and start enjoying your picturesque holiday: airplane and train.
The plane is definitely a good alternative for those who decide to leave from all those Italian cities that are not close to the Serenissima. It is in fact inadvisable to make 4 or more hours of train ((for example from Rome), especially if it is full of people, and it will be on the occasion of the Venetian Carnival. The flight can also be a good choice to save time, it will allow you to arrive directly at the Marco Polo airport in Venice.
The train is the most common means of transport, used by thousands of tourists who want to participate in this event, perhaps staying a few days in the city.
This alternative that will ensure you a good price is suitable for all those who are not particularly distant from Veneto region. Unfortunately during the Venetian Carnival you may find crowded trains, so we suggest you to book early, especially for trains like the regional ones. Once you arrive at the Santa Lucia station you will be very close to the historic center. For timetables and rates of regional trains and Frecce (high speed train), look at the Trenitalia website. With Trenitalia if you book in advance (a few months) you can take advantage of strong discounts on the standard Frecciabianca and Frecciarossa trains, taking advantage of the "Super Economy" and "Economy" rates. If you are sure of the dates (these preferential rates do not generally allow the date / train change), the discount is significant.
Accomodation for Carnival
If you have already organized the transports and you are only interested in hotels or accomodation for a short vacation in Venice, we will find the best offers for you.
It could be an hard challenge, especially for Venice Carnival 2023, because there are a lot of people and for that period the accomodation will have a lot of requests.
Most of the parties and folklore will be located in San Marco Square, so we can immediately say that "the ideal hotel" should be in this district. Unfortunately, the proximity to this central area leads to the inevitable increase in prices compared to the average. Our tip to save money is to move away from the center to find cheaper prices, but be careful: choose a convenient area and / or near a pier for ferry boats. The Venetian streets will be very crowded on Carnival days, so even a short walk can be challenging.
Best hotels for Carnival
Our staff recommend some hotels that represent an excellent accommodation solution for the vacation in Venice during Carnival period, based on our experience, all of them have many positive feedbacks received from users who, in previous years, have made this choice.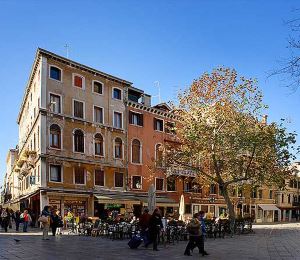 This hotel has a very good position in a quiet place (20 minutes from the station and San Marco), has a good value for money. The venetian style is a feature of this accomodation, the staff is kind, skilled and helpful.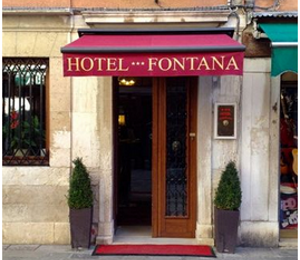 This hotel offers lot of services like breakfast included and free wi-fi. It is a good accomodation if you want to reach the main attractions in the heart of Venice like the Bridge of Sighs and Doge's Palace without great efforts.
This hotel is only 3 minutes far by one of the most important attractions of Venice: Rialto Bridge, one of the center of Carnival. More than being located in a quiet area with lot of transports, this hotel has a good value for money.
Most important events of Venice Carnival 2023
Let's see some of the possibilities that we have for this short holiday in Venice for Carnival.
The festival starts on February 4th and ends on February 21st, there are a lot of events that you can take part in, the most importants are:
Grand Opening of Carnival on the water Cannareggio
Competition of the most beautiful mask
Procession of the Feast of Marie
Every day it will be possible to attend the evocative celebrations. But you have to consider that this celebrations will take place in different areas of the city and you have to be careful about the location of the shows.
The flight of the angel
Among the various events organized there is one that attracts also media, the "Volo dell'Angelo": this event (which will begin Sunday, February 20th at 12.00) is not only one of the most important events of the Venice Carnival, but it is also one of the most ancient and evocative events of this picturesque city.
This event (which officially starts every year at the celebrations in San Marco Square) dates back to 1500 when a young acrobat walked on a tightrope to the end of the bell tower. This boy was dressed in fake wings, tied to a rope with metal rings, hence the event took the name of "Flight of the Angel".
Some of you may know this event as "Volo della Colombina": this name is originally from the eighteenth century, when unfortunately the athlete in charge could not run the rope from the bell tower to the Doge's Palace, falling to the ground, so it was decided to replace the acrobat with a large wooden dove. From 2001 the term was changed again and returned to being "Flight of the Angel" as the journey was retraced by a real person with all the necessary safety measures.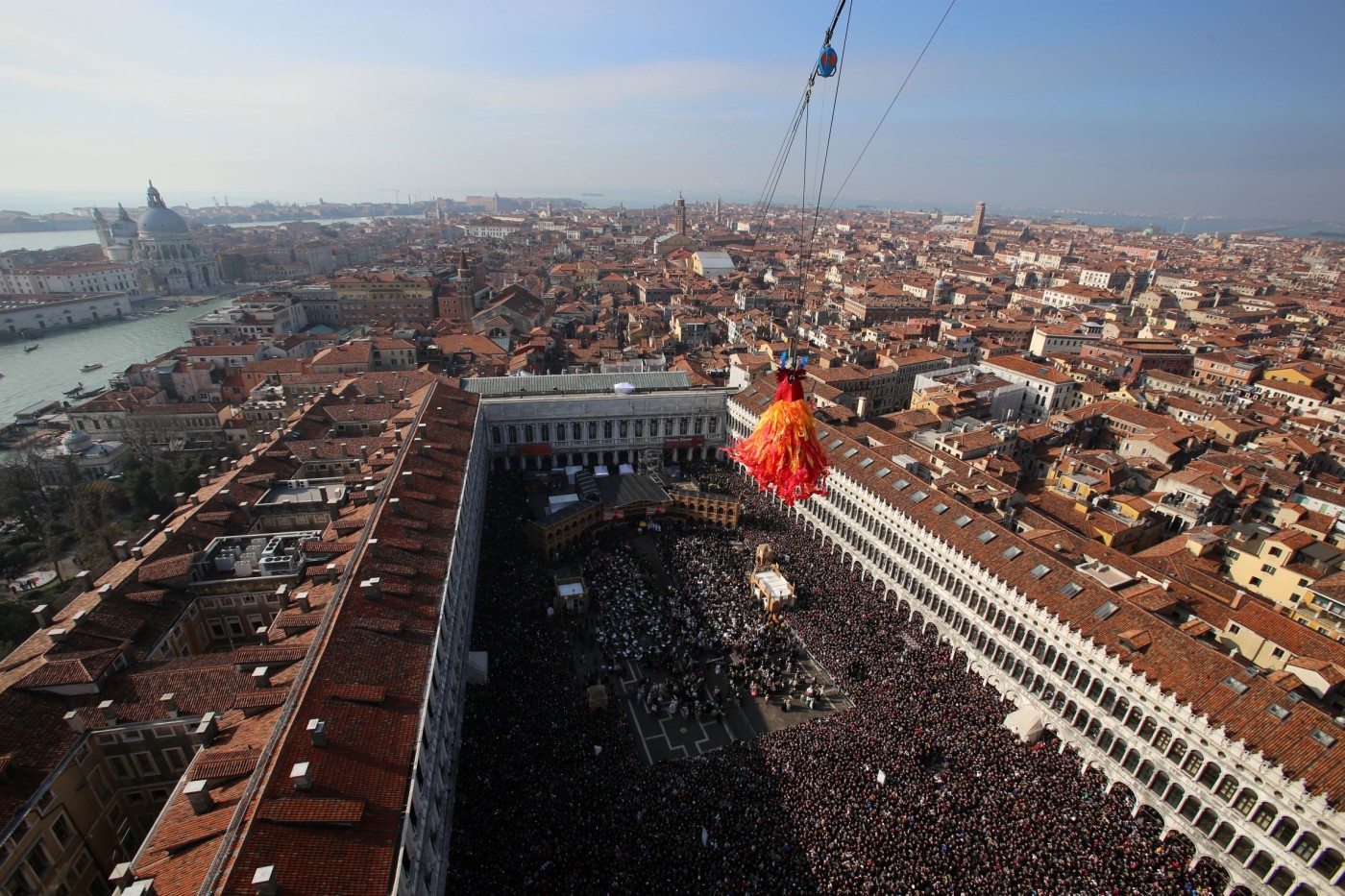 Events for children
Venice Carnival 2023 is certainly an event for people of mixed age, but attending some celebrations may not entertain your children, who would prefer something less tiring.
An alternative to entertain your children could be to show them for the competition of the most beautiful mask in San Marco Square on February 13th. People will have the opportunity to choose the winner thanks to a knockout mechanism. Participation is free and children will love this competition and it would make their afternoon more interesting.
Where to eat
After a pleasant morning and an afternoon full of events, you definitely will be hungry! We would like to give you some advices and tips about where and what to eat.
If you are looking for a quick, traditional and cheap meal, go to the venetian taverns and "bacari" (typical venetian bar).
Bacari and tavern are good options for avoiding restaurants full of people, and allow you to know more about venetian tradition. But if you want to relax and restore your energy, we suggest you to find a restaurant. Be careful, the ones close to Rialto / St. Mark area are always full of people, so if you don't choose a smart time to eat (avoid the period 11.30 am-2.30 pm), you have to take a ferry boat and move in another area of the city to eat.
Alternatively, you can insert in your itinerary a guided tour of the venetian cuisine. We suggest you some interesting options, that you can directly book before your departure.
Tour of Venice for small groups and taste of ciccheti
This tour could be the best option for those who want to better understand Venice, in fact, "bacari" fully represents the Venetian tradition. The tour starts from a simple walk between the various taverns and bacari, then you will get a ferry boat through the Venetian canals. This experience will allow you to taste the local appetizers through "mini-portions" (cicchetti) with the good wine of the Serenissima, and also to learn the culinary history of Venice, spending an unusual afternoon.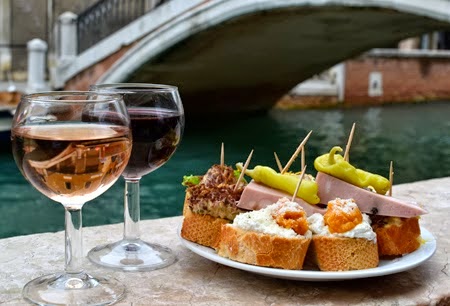 Taste tour of wines in Venice
This tour offers the opportunity to taste numerous alternatives of typical Venetian wines. Drinking this wines, white or red, prosecco or refosco, you can discover the history of venetian vine variety and their importance for the local taverns. The tour allows you to meet new people and find out the hospitality of the typical venetian clients: you can drink your wine with them while they are telling you a nice anecdote.
Carnival of Venice, one day itinerary
Most of the solutions that we have described, if not all, are mainly suitable for those who decide to visit the city, for this event, for an holiday of at least 3-4 days. But not everyone has the same needs: there are a lot of students or tourists who prefer a short visit to the city, trying to visit as much as possible in a short time, such as a morning or afternoon.
Here are some tips to experience the Venetian Carnival in one day:
The most important events of this Carnival will take place in Piazza San Marco, if your stay in Venice is only one day, that will have to be your main destination. If you are not interested in an event in particular and you just want to "party" this is the right place for you and for all those who love being surrounded by fun. Or instead you can also take the chance to take a tour of St. Mark's Square with entrance ticket to the Basilica with a guide included.
During a day you could have to travel to attend the events you are interested in. If you do not intend to spend money on public transport such as ferry boats or water taxis, you will have to walk: our advice is to dress comfortably to better cross the steps and bridges, without too much effort.
Another possibility to live Venice Carnival in a single morning or afternoon could be to book some fun tour.
The most famous Carnival masks
Masks are accesories that you must have during the Carnival of Venice; if you want to attend the celebrations but you don't know what mask take with you, here you can find some tips about it. Thanks to this post you will surely make a good impression!
The most important masks are:
BAUTA: it is one of the most famous masks that fully represent the city and its tradition; it does not have nose and mouth and is both used by male and female (female version is called moretta).
MEDICO DELLA PESTE: (plague doctor): this mask is very peculiar because it represnts a situation that was real in the past (venetian doctors during the plague wore it because they belived that the mask can protect them by plague). Don't be afraid, it could be disturbing at first, but it could be one of the winning masks.

BERNARDON: this is another typical venetian mask, it is called "lurida macchietta popolare" (literally translated in "lurid popular speck") because represent a lice-ridden old man and show the plagues caused by his vices.

Carnival's preview
Here you can find a short video that will show you the "Grand Opening" of the Venetian Carnival 2016. A way to focus the climate of the Venetian carnival awaiting your holiday for the next Carnival.